07 Jul 2017
SORGHUM: GRAIN SA TO FILL GAP WITH CULTIVAR TRIALS
Petru Fourie, Research Coordinator & Production Cost Analyst, Grain SA
Grain SA presented a rather successful sorghum cultivar trial viewing day at Willem Groothof's farm (Executive Region 13) in Settlers on 7 June 2017. Sorghum cultivars of Pannar, Agricol, K2 Agri and Sensako were planted. With good attendance, producers had the opportunity to move through the various trials resulting in valuable networking opportunities between Grain SA, producers and the various seed companies.
Grain SA's cultivar trial project aims at promoting profitability and sustainability of sorghum production in South Africa by identifying the most adaptable cultivar for each of the production areas. For the project a total of 10 cultivars were entered by seed companies. Cultivars available commercially as well as potential "good" cultivars but not yet commercially available were included in the trials. Pannar's Pan 8816 was used as a control.
Grain SA wishes to express its gratitude to all individuals who worked together to promote local sorghum production by tackling this project, which were only possible with the assistance of dedicated and purposeful producers and assistance from the seed companies.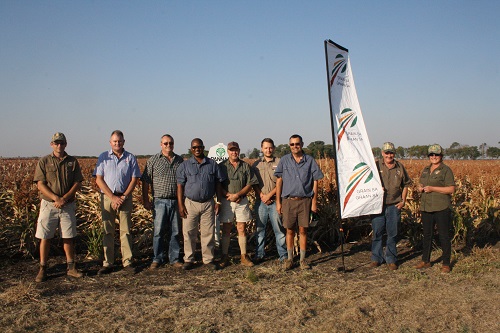 The Grain SA team attending the day to network with producers and seed companies
Representatives of the seed companies (Pannar, Agricol, K2 Agri)
Willem Groothof (Grain SA Executive Region 13) smiles broadly following a successful day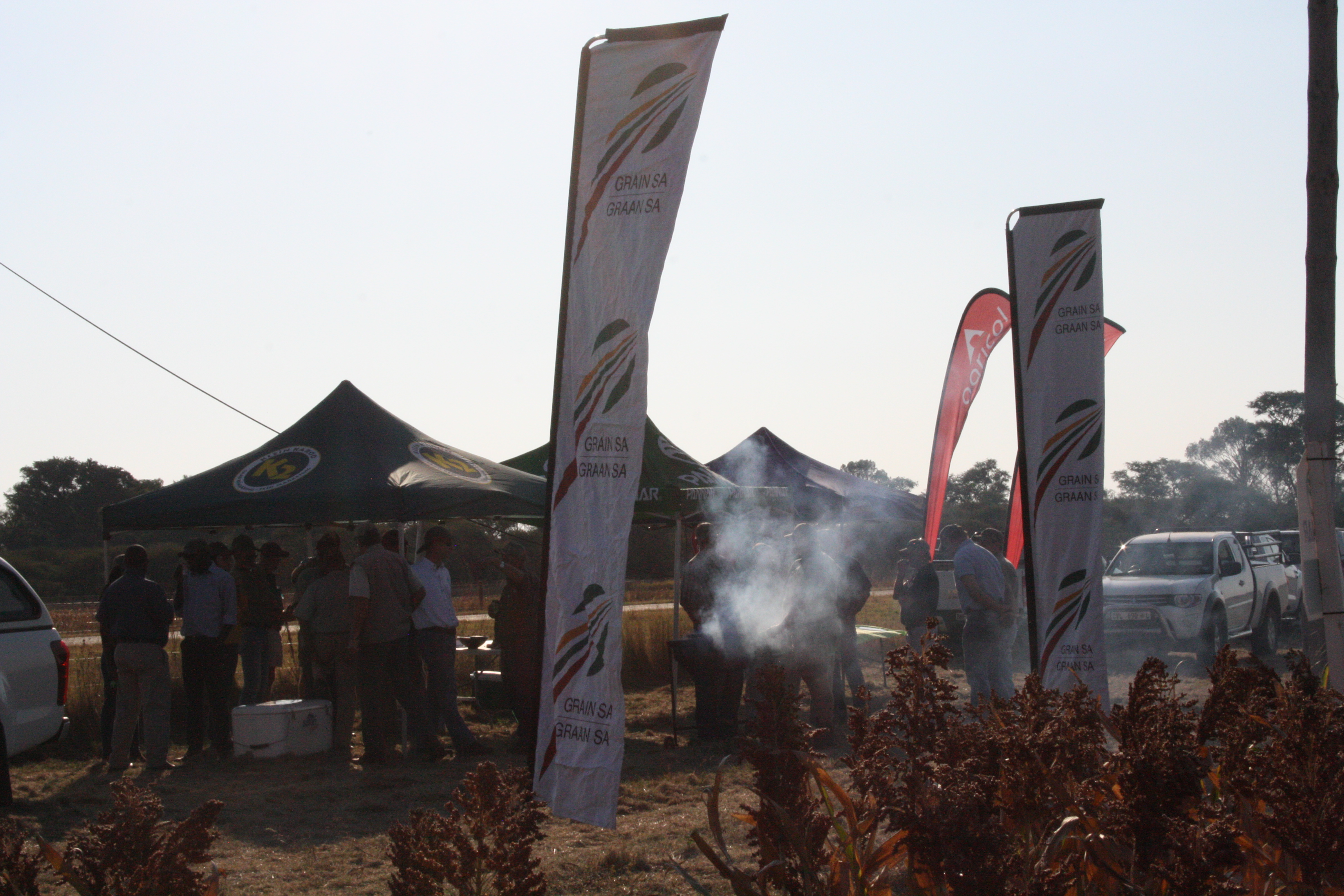 Function and networking opportunity
---
THE GRAIN SA APP – WHAT ARE YOU MISSING OUT ON?
To create an exclusive benefit to its members, Grain SA has developed an application (app) that empowers members and gives access to market information that is not available anywhere else. The information serves as an explanatory source, but also as a comparison source. Conditions can be compared for your area as well as for the country.
As part of the Grain Economy and Marketing division, the Grain SA App is one of the strategic focus areas.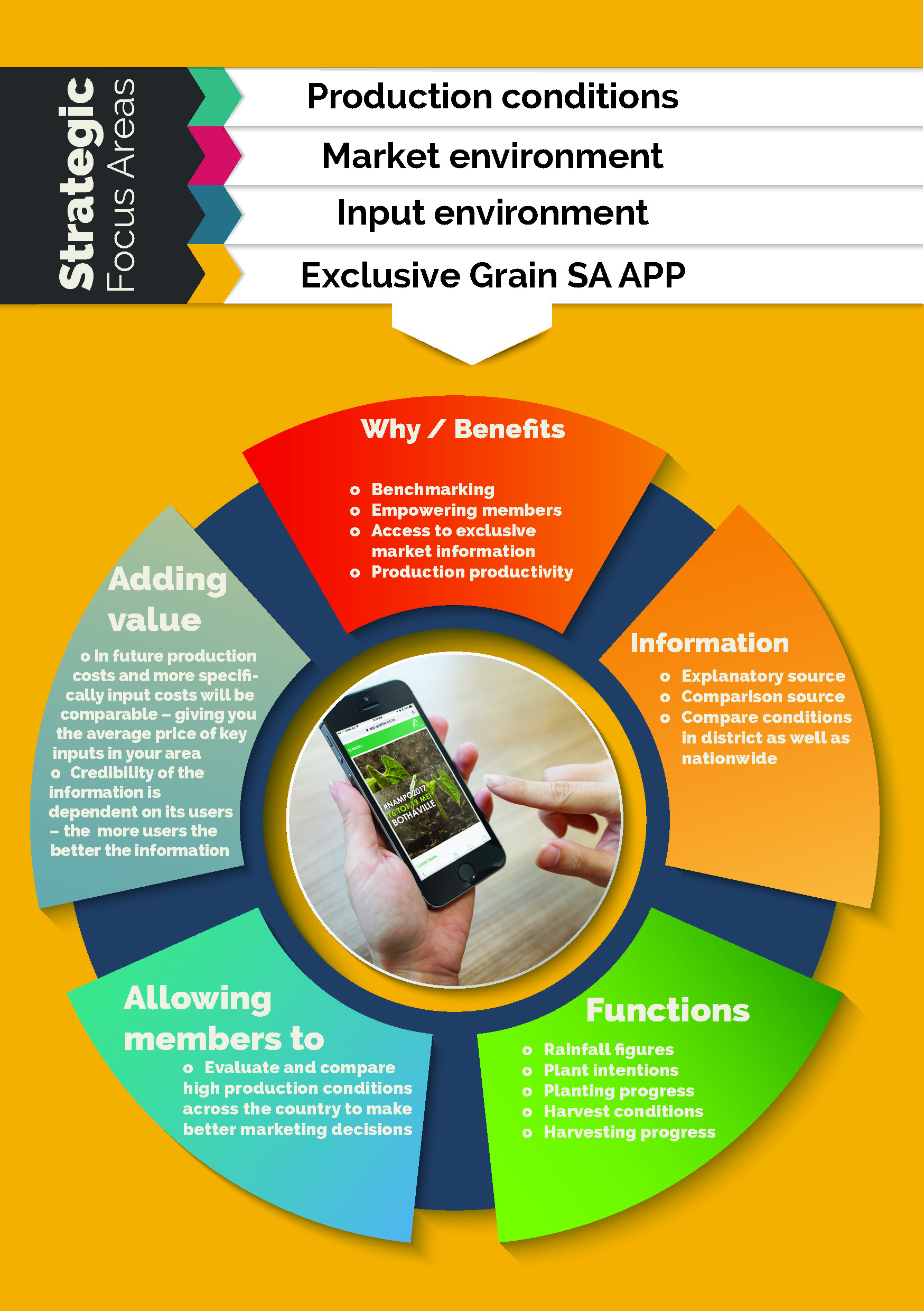 ---
WHEAT MARKET INFORMATION
Luan van der Walt, Economist, Grain SA
International prices
The American prices of wheat have recently gathered good support mainly due to adverse weather conditions in the USA under the spring wheat crop specifically. However, other international wheat prices did not increase as sharply as the US price, which can be seen in Figure 1 where German and American prices are compared in terms of price as well as index values. The index values ​​show the increase in the US price against the German wheat price from October 2016. It is clear that the US price had a steeper increase compared to the German price in the last few weeks. In general, prices tend to trade fairly consistent with each other and the trends are well-balanced. However, there is currently a /ton difference between US and German wheat prices (US HRW = 6/ton) and (German wheat = 1/ton). The majority of wheat are currently imported from Germany and local prices trade well in line with German import parity prices. (See Figure 2). Presently in the international market a fairly strong disparity exist between the American wheat price and the other international wheat prices. The prices are supposed to start trading closer together at some time and to follow the general trend. However, it is important to keep in mind that demand and supply is still the biggest determinant of prices and therefore it has to be taken into account. The current sharp rise in the American wheat market is due to the poor production conditions in the US, as well as the lower plantings. Reviewing world stock levels, which still appear to be large with indication of it even being greater in the 2017/18 season. Global final stock of wheat is estimated at 261 million tons by the US Department of Agriculture. This is roughly 35% of world production and international prices therefore remain under pressure.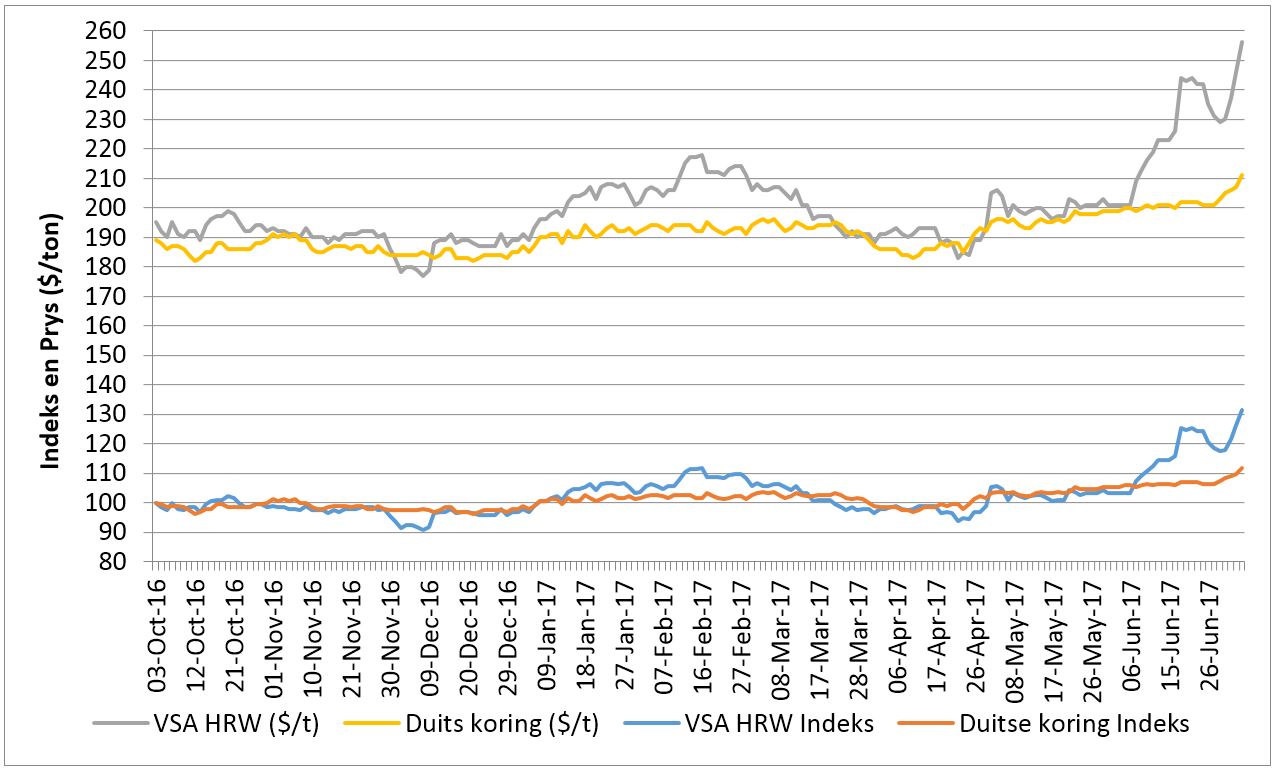 Figure 1: Prices and Index values US versus German wheat from October 2016 ~ Source: Grain SA en IGC
Domestic prices
The domestic price is at present trading well in line with German wheat in the nigh month at a rate of R947.20/ton. (See figure 2). However, the market is currently trading consistent with prices and the question rather would focus on what will happen with the tariff. A further reduction in the tariff may further decrease prices in the near months if the price gap between the American and German wheat does not decrease drastically. The tariff decrease as a result of strengthening US prices, while the German price does not necessarily show the same strengthening trend. The big question, however, is how the difference between these prices will pan out? Will the German price find support and trade closer to the US price or will the US price come under pressure again and trade closer to the German price.
The December SAFEX price is currently trading at R3 802/ton. A calculated German import parity price for delivery in December at Randfontein with no tariff calculates at around R3 523/ton. The difference between the December SAFEX price and the December German import parity amounts to approximately R280/ton, which indicates the market forecast at which the rate is discounted towards December. Thus, again proving that local markets and potential market risks/opportunities will depend mainly on international price movements and more specifically the correlation between the German and American wheat prices. A sharp increase in the German price may support the international import price that will support domestic prices. A decrease in the US price will prevent further reductions in the tariff.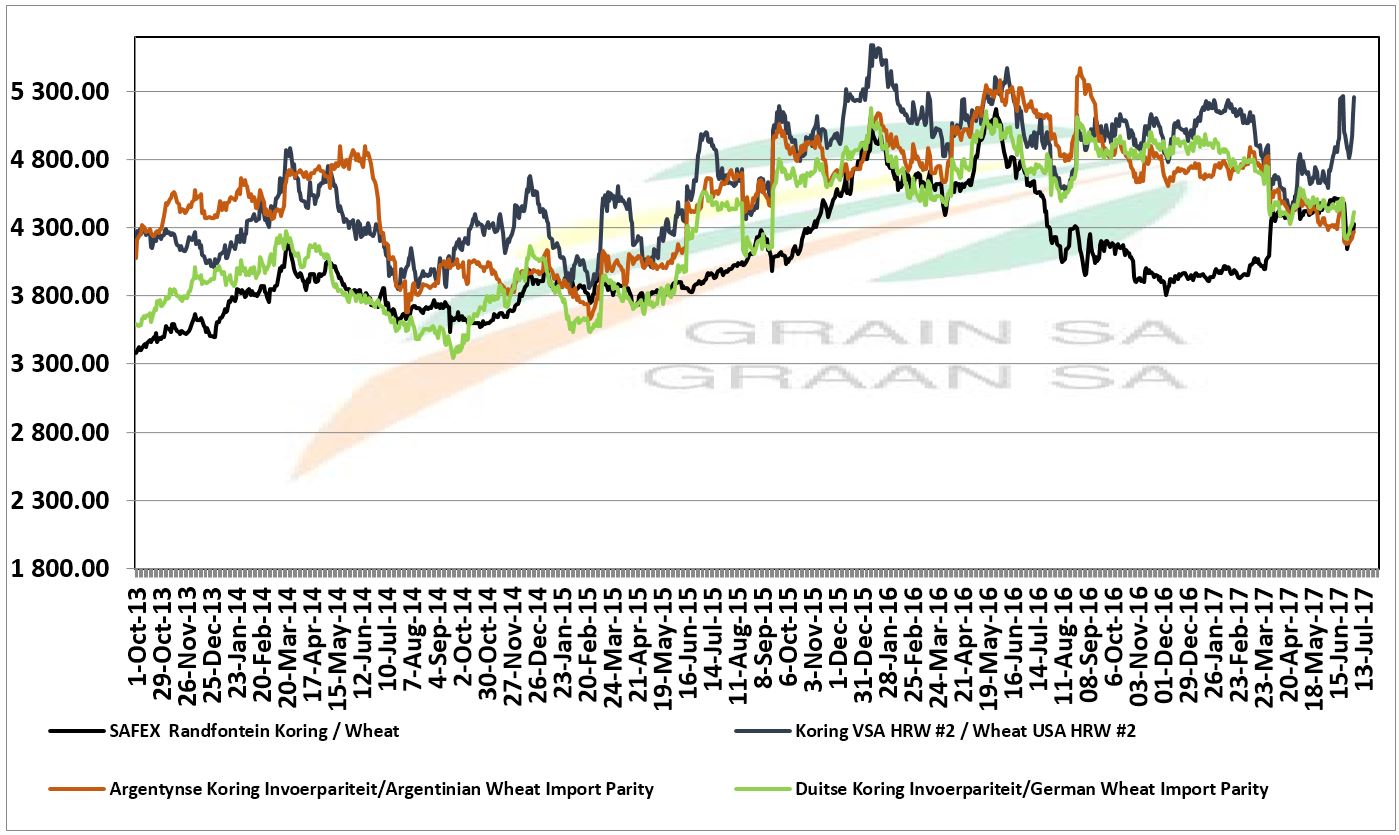 Figure 2: Import parity versus domestic prices ~ Source: Grain SA
Supply and demand
Domestic supply and demand indicate slightly lower inventory levels compared to the previous year. Imports progressed at a considerably slower pace than previous years. Stocks stored at both processors and commercial storage amount to approximately 183 000 ton (14.9%) less than the previous season up until end of May (SAGIS figures). In addition, current season imports occurred at a considerably slower pace compared to the previous season, with season-to-date imports reported by SAGIS at 592 555 ton. Expectations however is for an additional 500 000 ton to be imported following the end of the marketing season, and even just entering the new marketing season. This should amount to around 1.1 million ton imports until the end of the season. Given current supply and demand projections, imports of 1.1 million ton ought to bring domestic stock levels to 506 000 ton by the end of the marketing year. This represents about 1.9 months' worth of consumption with which the market should be comfortable.
The situation in the Western Cape will be closely monitored, but the market does not seem to be concerned with stock levels at this stage. Should a supply shortage develop, it should be short-lived and will only present a small gap for price opportunities should traders grab grain. This scenario is also likely to present itself in the coming months which can act as a support factor for the December price. If the Western Cape's production does not bode well this year, market prices may find support if domestic stocks are low. However, the international price and exchange rate will largely determine these levels.
What to look out for
There are currently many uncertainties in the market, especially regarding prices and potential further risks as well as opportunities for good prices in the market. Producers must therefore look at minimising their risks and market accordingly, with several marketing options available to producers. Put options provide producers the opportunity to reduce downward price risk whilst still providing opportunities for upward potential should the market respond positively. Regular short hedges can also be considered for marketing throughout the season in search of good average prices rather than not marketing at all. Other alternative strategies which may be considered include minimum and maximum pricing strategies that utilise different options to manage price risk management. This will reduce the cost of options, which allows the producer to fix a minimum price, but also a maximum price and if the market reacts positively, the producer can only benefit up to a certain point. Risks and possibilities with the use of different strategies must be calculated and balanced with each other when deciding on a particular one.
---
CONGRATULATIONS TO GRAIN SA TOP ACHIEVERS
Syngenta press release
On Friday 23 June the latest crop of young commercial growers graduated from the fifth annual Grain Academy – a business leadership development programme, hosted by Syngenta in collaboration with the University of the Free State Business School and with the support of Grain SA focused on instilling a Smart Farm thinking and approach to agriculture and encouraged them to share what they've learnt with others in our agricultural industry.
Among the graduates was Preline Swart, Grain SA Executive Member and Petru Fourie, Grain SA Research Coordinator & Production Cost Analyst. "With the Grain Academy's tailored leadership development programme we equip young growers with the skills needed to tackle industry challenges. Their passion and excitement at the launch of the programme in February will certainly continue to spur on other growers to become Smart Farmers," says Linda van der Merwe, Head: Customer Marketing Syngenta SA.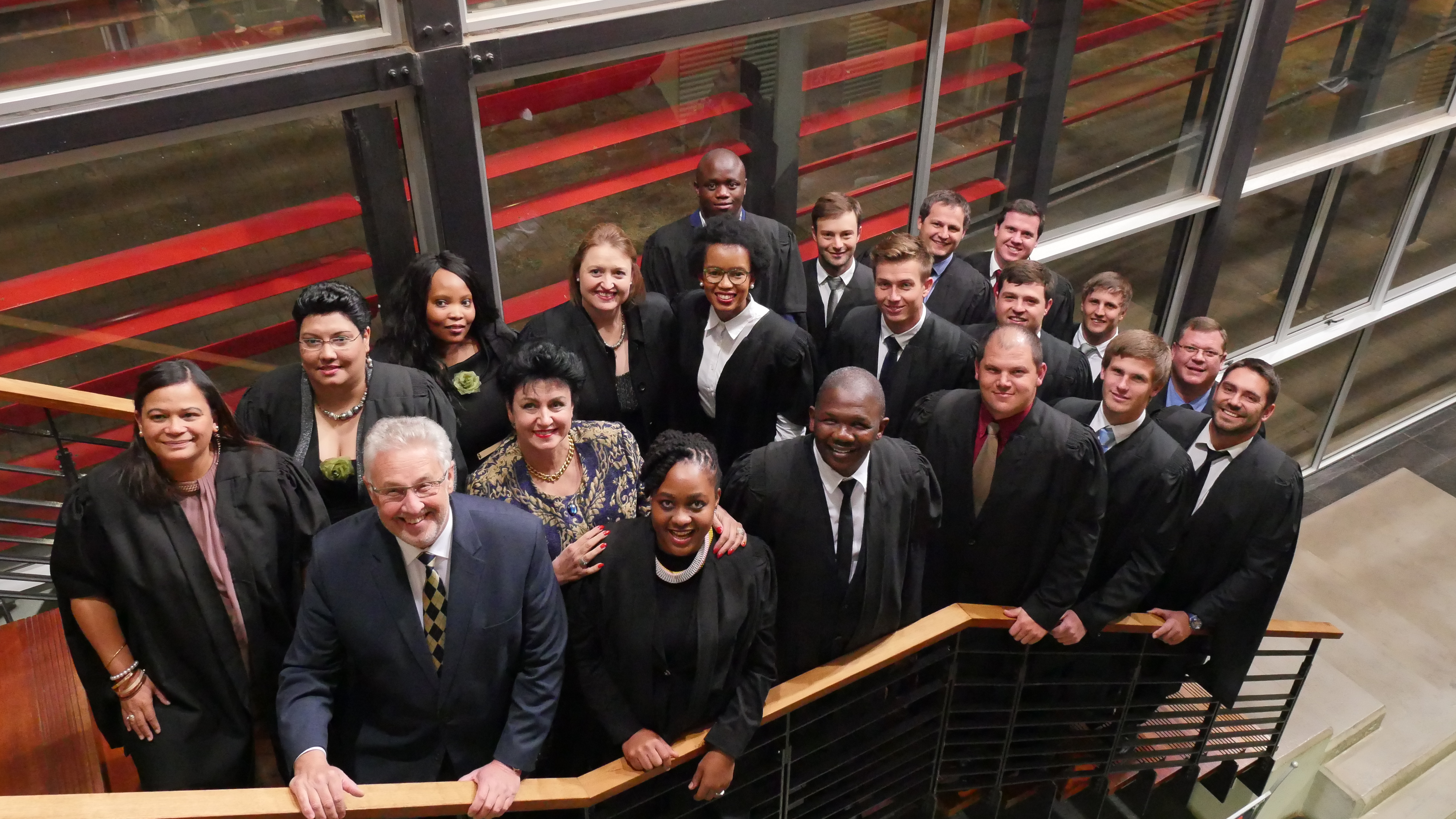 The 2017 Syngenta Grain Academy graduates herewith Harry van der Merwe en Dr René Uys from Thinking Fusion
---
NO ONE IN THIS COMMUNITY GOES TO BED HUNGRY
Words with impact! Mavis Hlatshwayo, part of the Grain SA Farmer Development Programme emphasised the successes of the program during a recent Monsanto media tour and explained how it empowered her to produce better crops and escape poverty. Grain SA's Farmer Development Programme aims to develop Subsistence and Smallholder farmers in order to produce sustainably, thereby contributing to food security.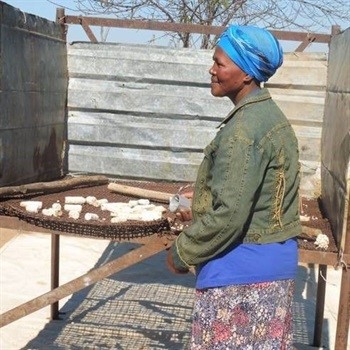 Mavis Hlatshwayo from Hereford, Empuluzi, Mpumalanga
Read the full article year (via BizCommunity)
---
OUTSTANDING SERVICE REWARDED AT NAMPO
Wim Venter, NAMPO Harvest Administration, Grain SA
The NAMPO Harvest Day Committee hosted a function on Friday, 30 June 2017 where two NAMPO site cleaners were rewarded for the outstanding service rendered during the 2017 NAMPO Harvest Day. This follows excellent feedback received from the public about the two's outstanding service and remarkable friendliness towards Harvest Day visitors.
During the function, service providers, including Wilmed Park, Anncron Clinic, the SAPS, the Traffic Services and Ladies who were responsible for the evaluation of women's exhibitions, were thanked for their contribution during the NAMPO Harvest Day.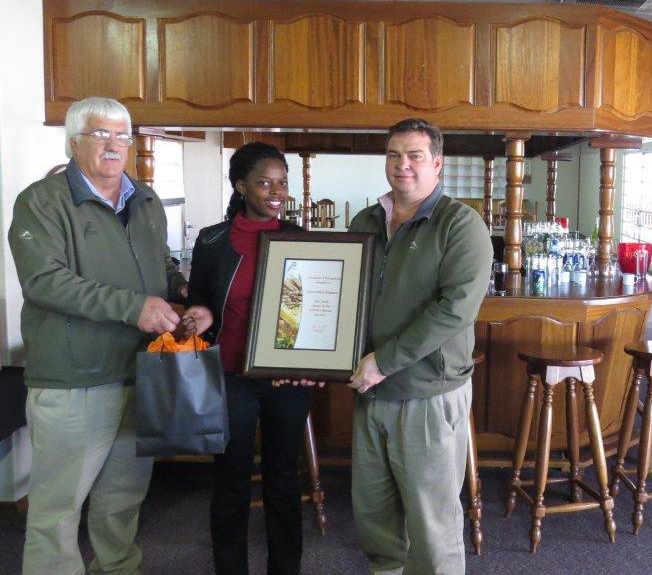 Cobus van Coller (right), Chairperson of the NAMPO Harvest Day Committee presents a certificate for good service to Innocentia Mopane during the function. Toit Wessels (left), Assistant Manager, NAMPO & Marketing presented a small token of appreciation.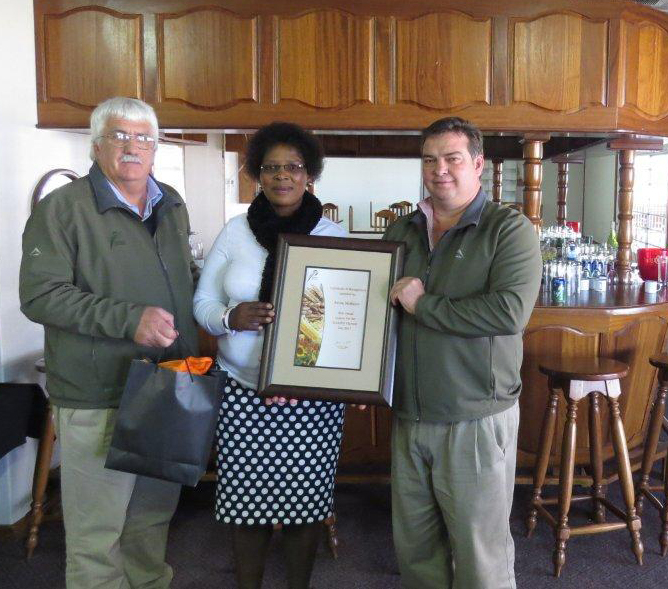 Cobus van Coller (right), Chairperson of the NAMPO Harvest Day Committee presents a certificate for good service to Anna Mokone during the function. Toit Wessels (left), Assistant Manager, NAMPO & Marketing presented a small token of appreciation.


Guests attending the function
---
SOUTHERN CAPE REGION SPLIT
The decision of Congress to divide the Southern Cape (formerly Region 27) into two as a result of the large service area as well as the number of grain producers to be supported in the region resulted in a new Region, namely 32. Region 27, which extends west of the Breede River, is served by Executive Member Richard Krige, and the newly established Region 32, which extends east of the Breede River, co-opted Michel Fourie Gildenhuys.
---